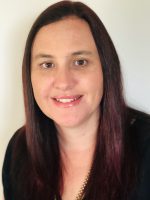 Jemma Colcord
Partner
Jemma has over 10 years experience as a Bookkeeper.  She has run her own successful small business and understands the value of maintaining accounts to optimise business operations.
She holds a Business Degree majoring in Accounting. This qualification gives her the ability to understand how best to manage business accounts ready for Accountant tax preparation.
Jemma is highly experienced in all areas of bookkeeping and cloud-based accounting software.  She has experience in bookkeeping for retail, trade and construction industry as well as tourism and many other sectors.  She is well informed on fuel tax credits, GST and other ATO compliance issues.
In her spare time Jemma holds a volunteer position at her local soccer club and loves to get away in her caravan.
Lita Sheppard
Partner
Lita has a Degree in Commerce, majoring in Accounting and Finance and has worked as a Bookkeeper for more than 10 years.
Lita has worked in the Banking, Accounting, Health and Hospitality industries in accounting related roles.  She has also run her own successful small business growing her customer base based on reputation and service.
Lita has great attention to detail and accuracy which supports her efficient bookkeeping practices.  She has an extremely broad range of knowledge including trust accounting (legal and real estate), medical practices, hospitality and service-based businesses. Lita has extensive knowledge and certification of major cloud-based accounting software.
When Lita is not bookkeeping, she enjoys keeping fit, hiking and travelling.
All Square Bookkeeping was established in 2019 by Jemma and Lita, two qualified Bookkeepers and BAS Agents with over 25 years of combined industry experience.
At All Square we understand the aim of your business is to maximise profits and minimise costs.  To do this, being well organised, meeting key deadlines and having up-to-date information is imperative.  We take the pressure off you having to handle the administrative aspects of business and let you get on with what you do best – running your business.
Our purpose is to put our knowledge and experience to use to maximise your business success whilst keeping costs down.  We understand the need to offer a cost-effective service, which is why our rates are affordable.
We aim to offer a professional service from bookkeepers with experience, who are efficient
and most importantly, affordable.
At All Square Bookkeeping, we tick all the boxes!